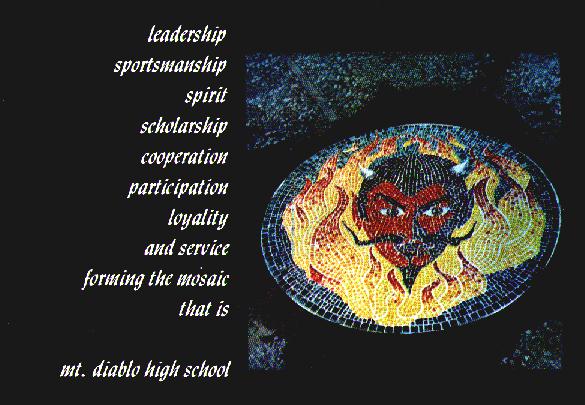 Members of the class of 2005, led by Blanca Silva under the guidance of ceramics teacher, Katherine Beckner, have resurrected and reconstructed the beautiful mosaic which had fallen into a very sad state of disrepair over the years.  After the careful study and tracing of the old mosaic, the team took up the old tiles and new glass, purchased with a "Campus Beautification" donation of $200 from the

                    MDHSAA, was cut and placed to recreate the beautiful mosaic in the middle of the senior lawn. The  project is nearing completion after 6 weeks, as Blanca and her team finish laying the cut glass.  They will be making the final touches this week, and it should be ready for viewing next week.  Come by the school and check it out!  Then please return to sign the guest book to let Blanca's team know how much you appreciate their hard work! 

COMING SOON:

Photos of the work in

progress, and the

finished product!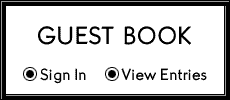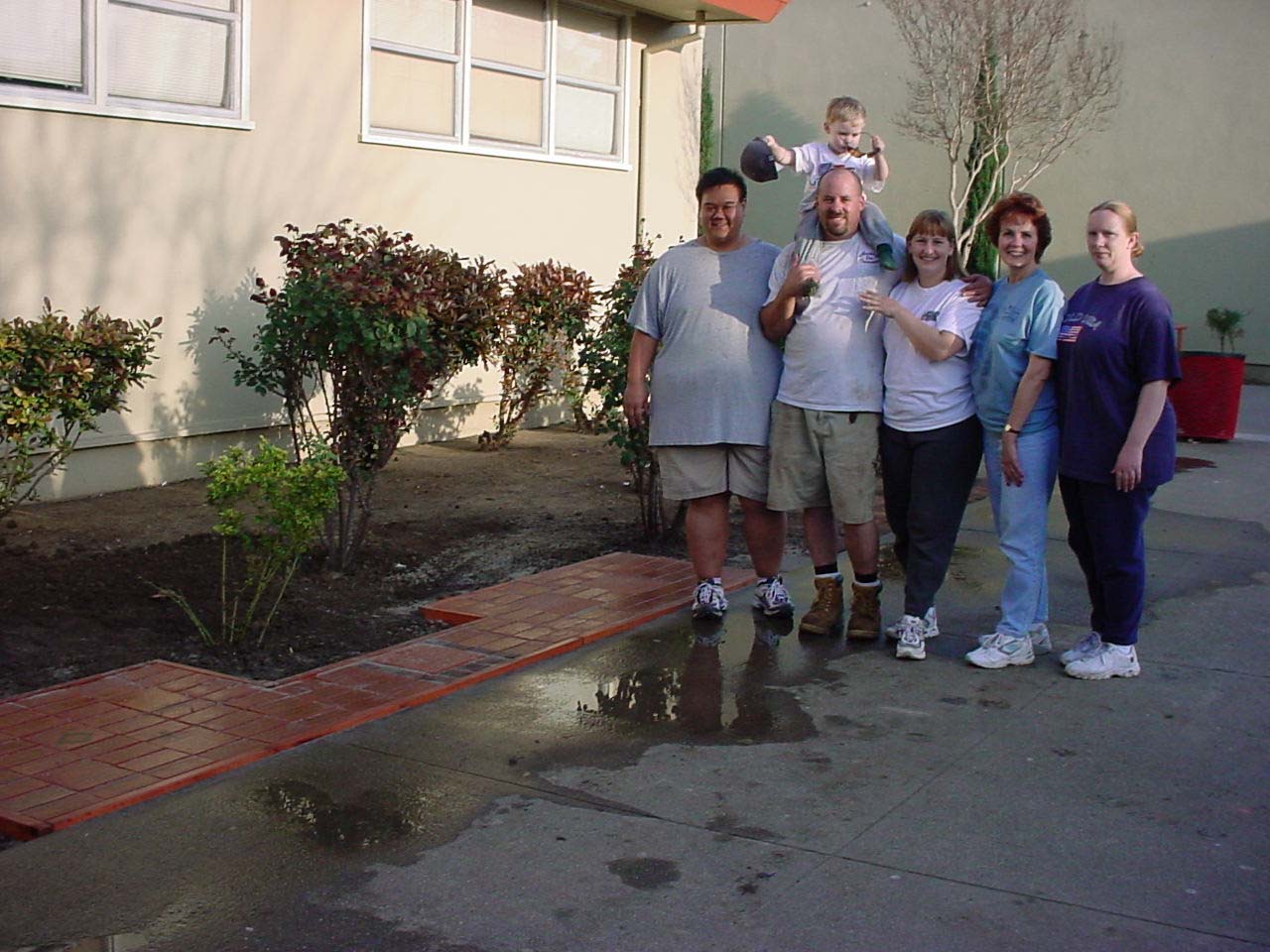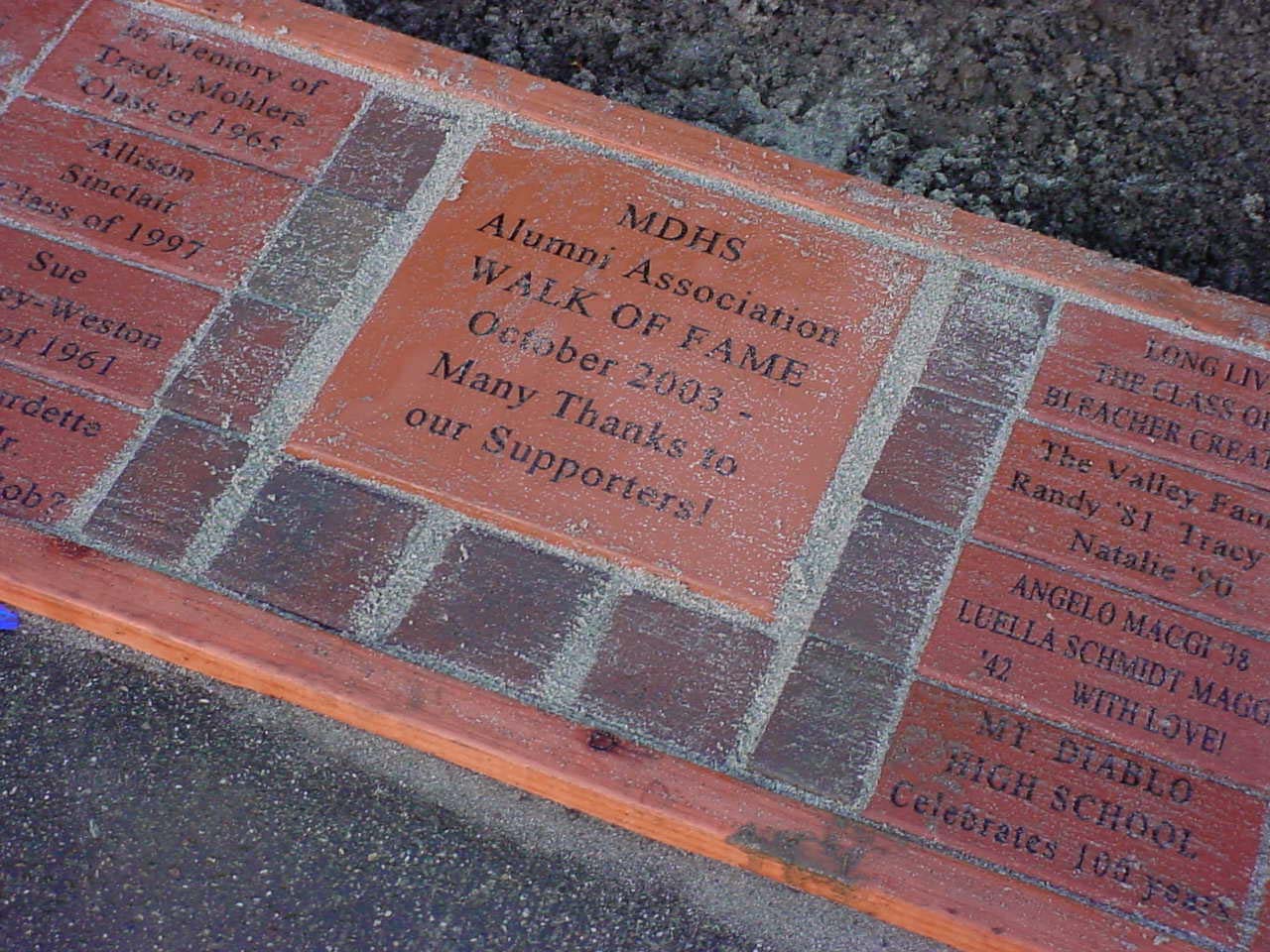 School spirit doesn't end in a walk across the stage to collect that diploma, fist raised in triumph.  The
Walk of Fame
expresses an undying love for our alma mater, and it includes family legacies of loyalty to MDHS.  It also acknowledges beloved teachers, immortalizes classes, and memorializes loved ones who have passed away.

We honor ourselves and others by sharing these pieces of ourselves, of our shared history, with each other, and with future generations of Red Devils.

We hope you will come to visit your "brick" very soon, or if you haven't ordered one yet, that you will
send your order
in time for the second tier for Homecoming of 2005.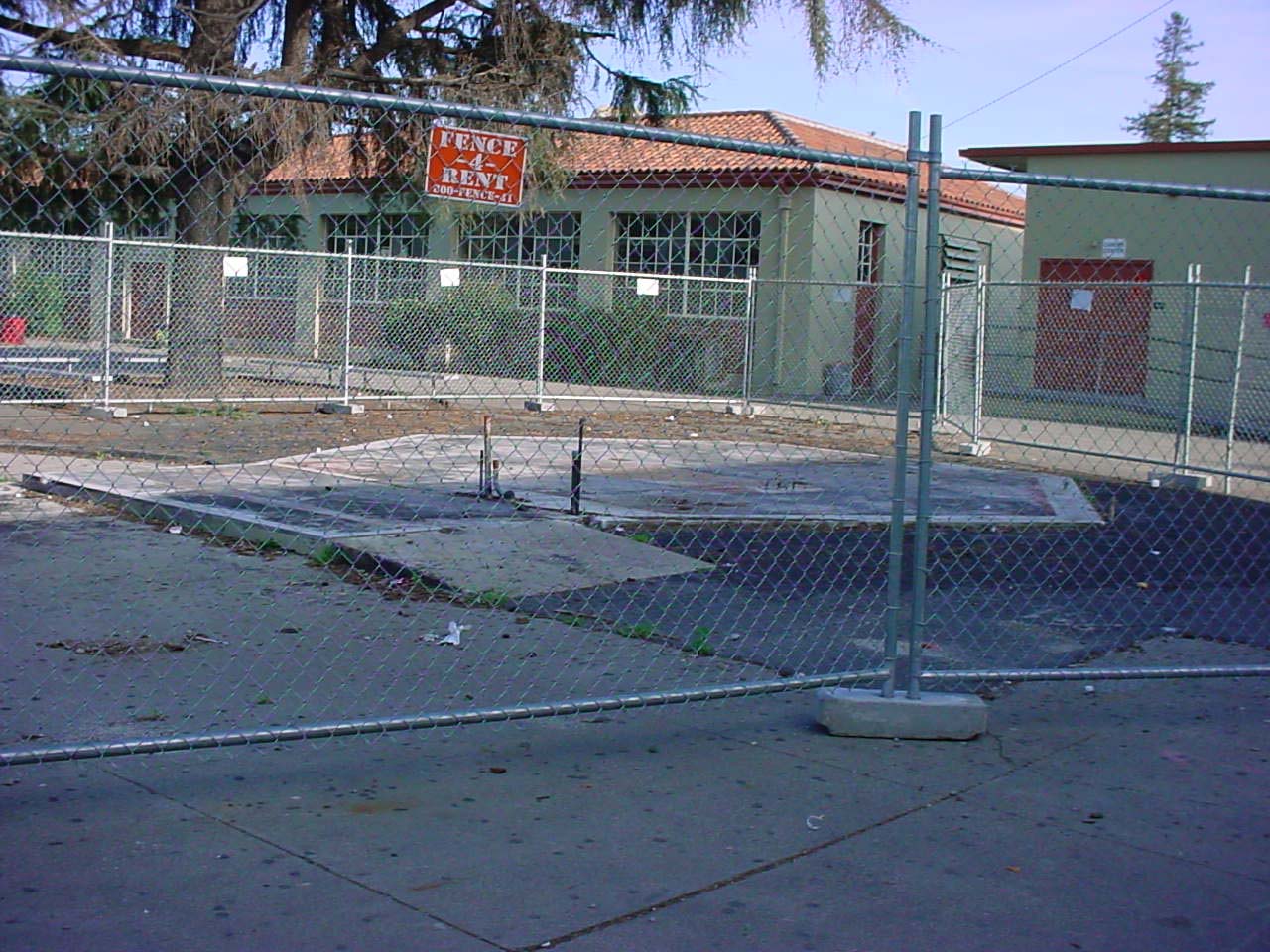 Summer Sale

on "MDHS Alumni" merchandise is underway! 

Don't miss out

on the great deals

we are offering!